We live in a world of mass production. Everything we use comes from a foreign factory, built by many people, made exactly the same, for the masses. For those of us looking for something unique, it's challenging when that something ends up being just as "unique" as everything else. Enter Kinetic Additions, bringing the craftsman back in a big way.
Andrew Etchen, photographer and Mississauga native, and Kris Noelle, a creative illustrator, are an inventive couple that are redefining how people illuminate their homes with their creative collaboration.
The initial idea was actually sparked by other artists. One day, while doing a random search on the popular handcrafted online shop, Etsy, the duo got to thinking. "We were inspired by seeing these Mason jar lamps and thought we could totally make that," said Kris of the initial idea.
After a trial of making Mason jar lamps, they decided that particular route wasn't the way to go and briefly stepped away from the idea. Later, some creative thinking and an interest in the beauty and benefits of LED lighting made a (metaphorical) light bulb go off. They completely changed their original design to something that wasn't being done by anyone else. Andrew described their vision like this: "What inspired that was building something that doesn't exist, that people would appreciate having in their homes."
The initial trial uncovered what their strengths were and how they could combine what they were best at to grow this idea. Andrew is particularly dexterous and has always been that guy who takes things apart and puts them back together again. He is always figuring out how he can do things himself. He is also obsessive about researching, which has helped him source the right materials and create a unique product. Naturally, he took on the Research and Development role of the duo. "It's kind of like I've found an art that no one has ever done before and I'm just getting better at it. We weren't taught this and no one knew about it," remarked Andrew about the creative process.
Kris, being an illustrator, organically took the creative reigns and developed the Kinetic Additions brand. Crafting an aesthetically pleasing brand presence and looking for new avenues to get the word out is her forte. Starting their online shop on Etsy was obvious, as that's where their inspiration originated. "We basically started on Etsy and then after we realized the demand, we launched our own site," Kris explains. Her unique and friendly approach to marketing has gotten some of their lamps displayed in some popular and trendy coffee shops like Intelligentsia Coffee in Chicago and Alfred Coffee in Los Angeles. She did this by gifting lamps to some targeted coffee shops along with a bundle of business cards. The deal is a win-win situation - the shop gets a cool lamp they can display in their space, and Kinetic Additions gets exposure for their product. It's a beautiful barter system where everyone is happy.
But what's truly dynamic about the lamps is the passion and creativity that goes into making each and every one. "They're like precision. They're really finely made with a lot of attention to detail. We care about our craftsmanship a lot and our standards are high. Andrew makes that possible because he's a big perfectionist but in the right way," said Kris regarding the building process.
Personally, I've already purchased a couple of Kinetic Additions lights and they have become an instant conversation piece in my home. Outfitted with a dimmer, you can easily create any mood that you're after. Even at their brightest setting, the soft LED light through the diffused tubes is so chill and pleasing. What's especially cool is that they have purpose in mind for every lamp they create. Each product is beautifully photographed with descriptions that offer suggestions of how you can use it in your life.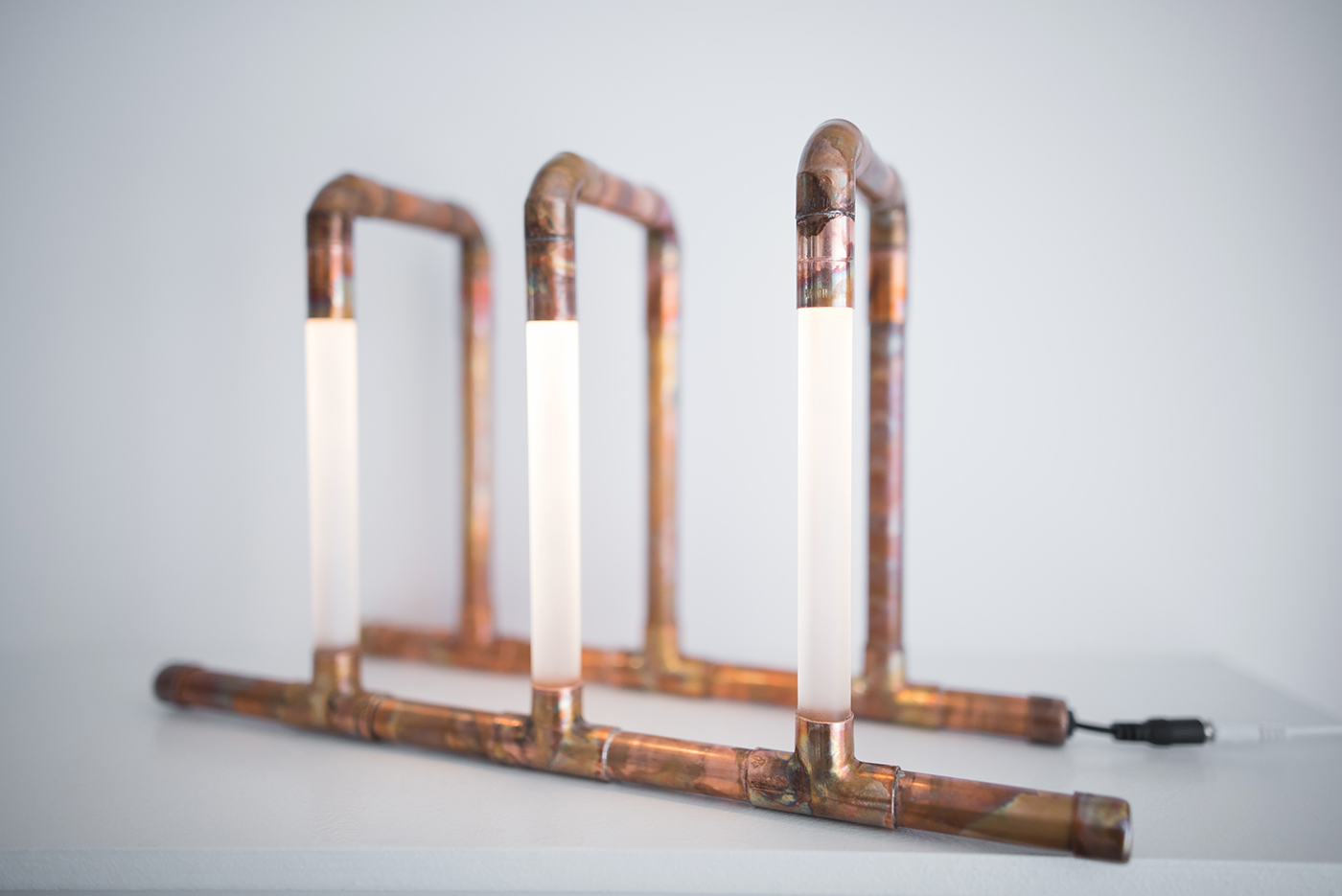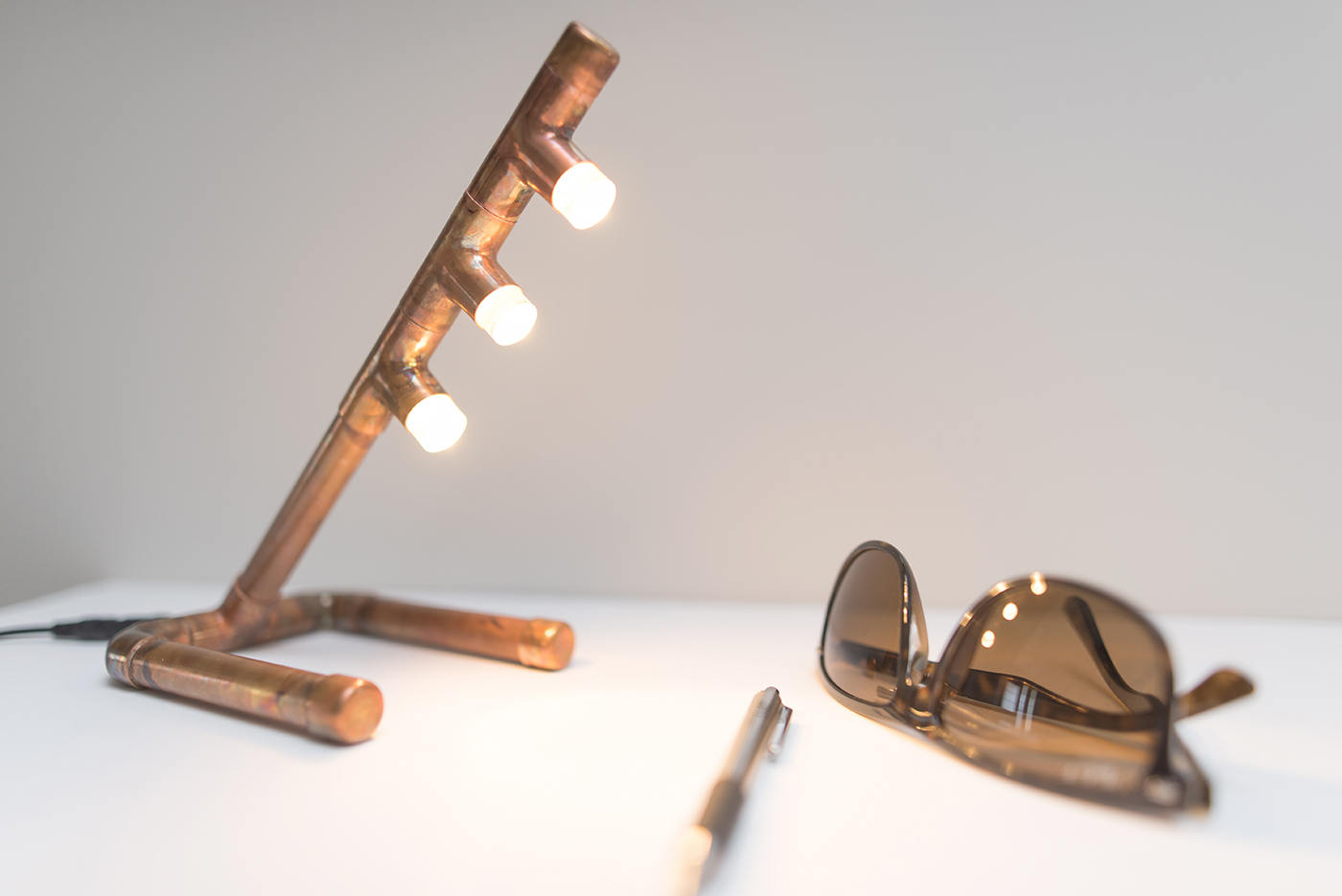 If you're looking for an original and functional lamp that will brighten your space – see what all the hype is about. Check out their vibrant Instagram account here or start shopping now at kineticadditions.com.