One of the most beautiful destinations in Canada can be found in the majestic Laurentians region of Quebec. While it's predominantly known as a winter haven, it's also a terrific place to experience in warmer months. I've been fortunate to explore several parts of Canada and recently, had the opportunity to do a road trip to this extraordinary area.
If you haven't been yet, it really is a breathtaking part of our country.
The benefit of warmer months are that the walkability factor is high and you can pack light, in addition to seeing a different side of the Laurentians.
Here's what my four day adventure looked like:
Saint-Sauveur
An hour North West of Montreal is where you'll find the warm and charming town of Saint-Sauveur.
The walkability factor is high and you'll want to spend some time strolling up and down Rue Principale to check out the quaint shops.
The entire region is active year round with splendid skiing in the winter and fun, outdoor activities in the warmer months.
When you go, stay at the Manoir Saint-Sauveur as their 250 guest rooms and suites have been recently renovated. It's one of the largest and most luxurious hotels in the Laurentians and features a rustic chic décor that's cloaked in comfort and elegance.
Dinner was thoroughly enjoyed at Le Saint-Sau, the oldest restaurant in the area. Enjoy bistro style dishes, an extensive wine list, as well as local and international beer. There's also lots of live entertainment, which adds to the allure.
Sainte-Agathe-des-Monts
We made a stop in at the massive TyroParc for hiking and ziplining combo. I did the "The Classic" which was four mega zip lines and a 1.3 km hike totaling 2.6 km in the air spread out over 2.5 hours.
The views are simply spectacular from an aerial vantage point and if I wasn't holding on tightly, I'd have taken more pictures and video. (Better invest in that helmet cam, right?)
The hiking portion sees an ascension through cliff faces, ridges and greenery, which offers its own remarkable views. The longest zipline is 900 meters long, which was my favourite as I spent over a minute in motion in awe of my surroundings.
Mont-Tremblant
One of the world's most attractive travel destinations, Mont-Tremblant has something for almost everyone year round. Primarily known for sensational skiing, the non-winter months are also quite enticing.
Start with a leisurely walk through the colourful, European-inspired pedestrian village to experience a plethora of shops and dining options. To get a different view, take "Le Cabriolet" (an open air cable car) both ascending and descending a couple of times to really get an idea of how vast the area is.
We rented e-bikes and explored the area, stumbled upon a beautiful bridge that provided a beautiful backdrop for pictures and impressively, thanks to the electric motor, hit a top speed of nearly 50 km/h!
Seeing the area via two-wheels and off the well-walked path is a wonderful way to further appreciate the area, especially with the electric motor boost.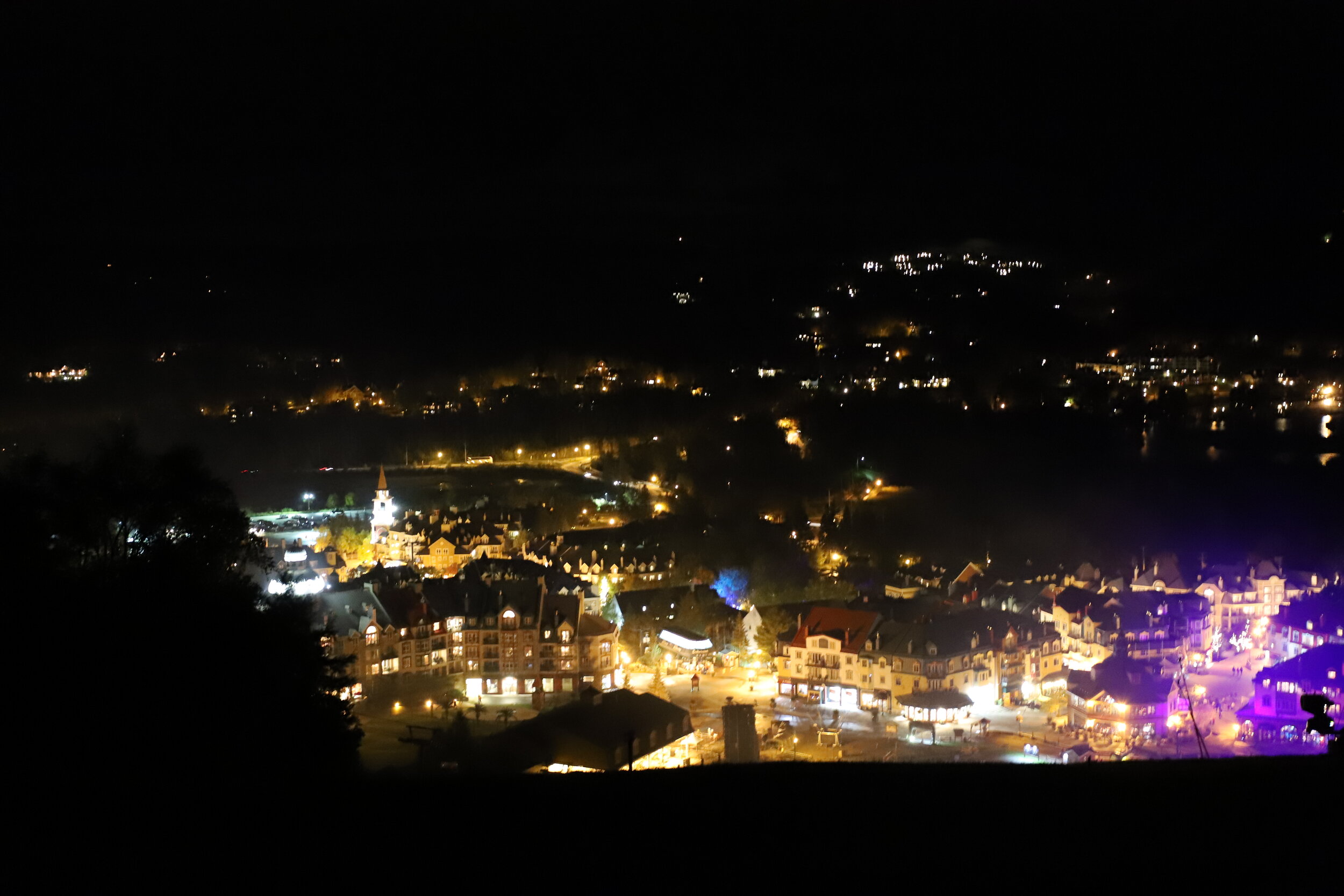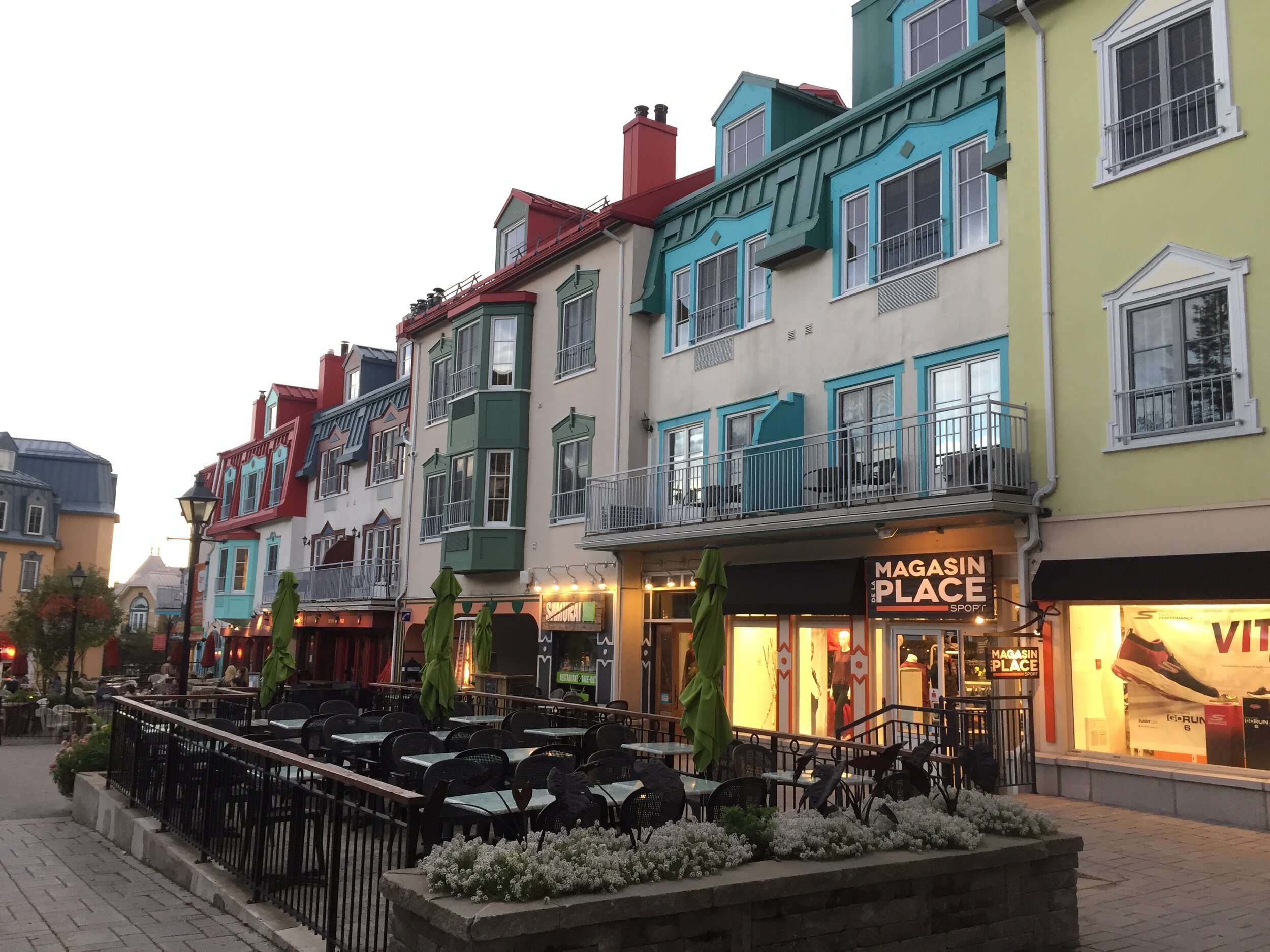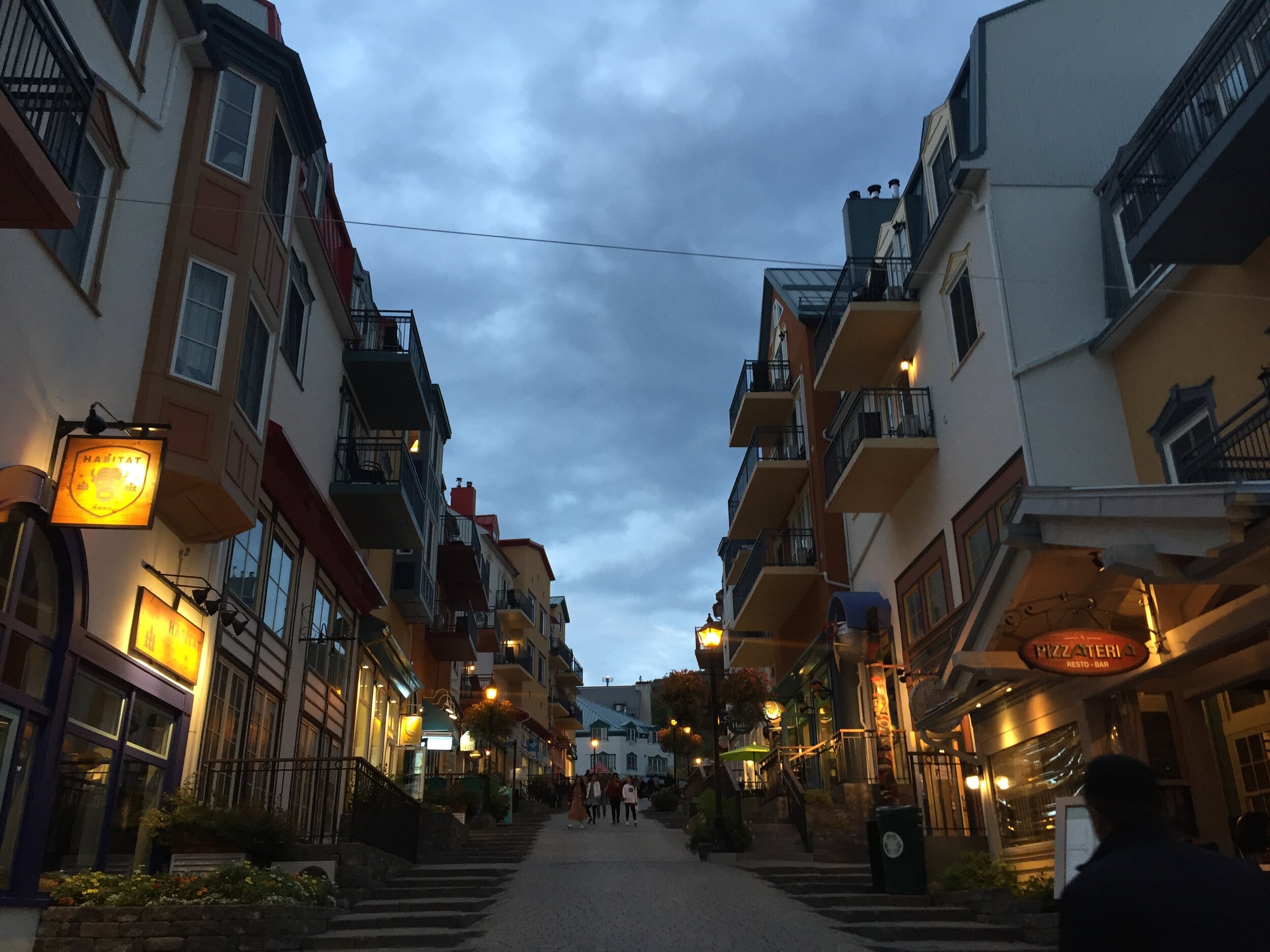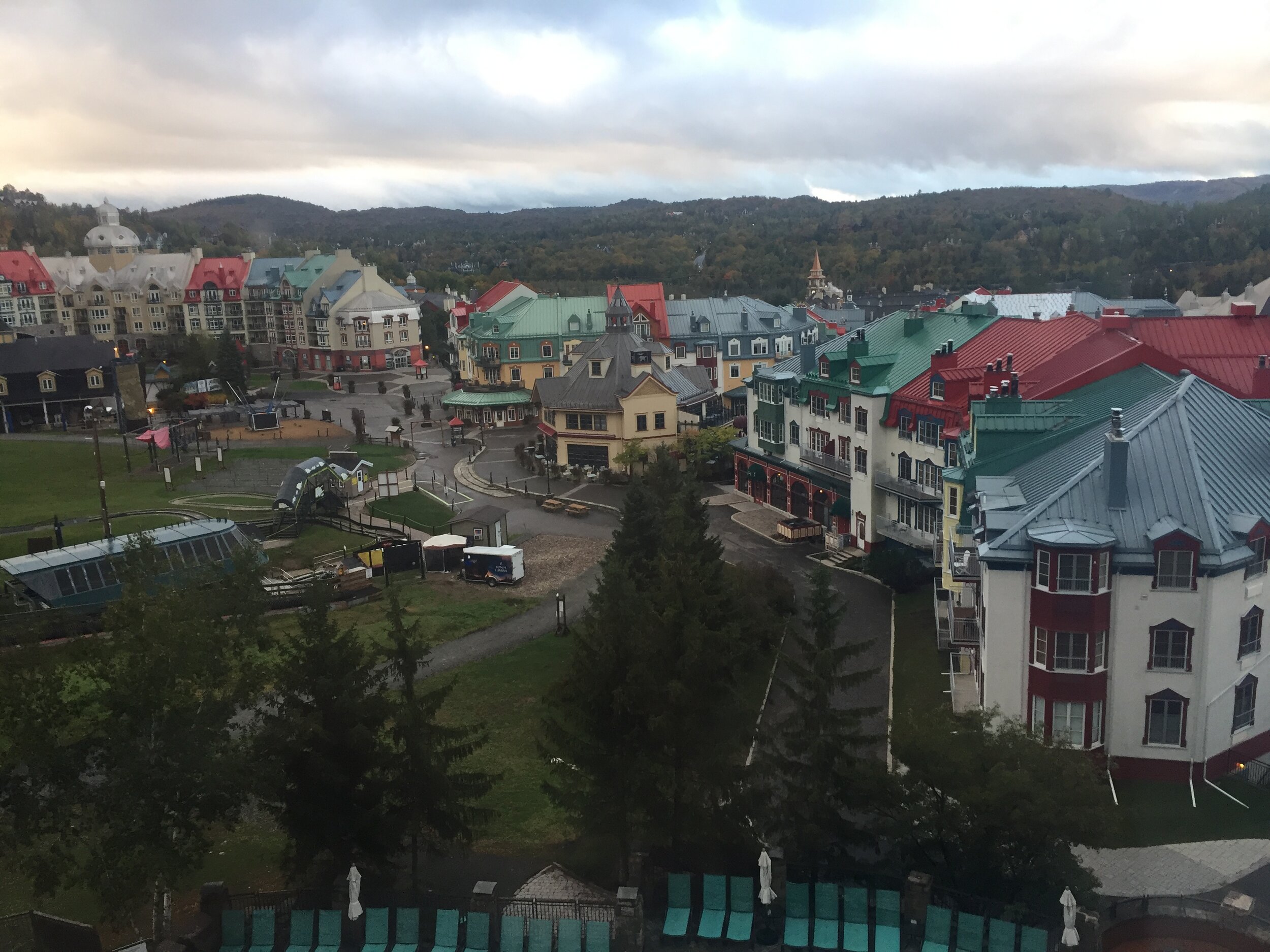 Since there's a gorgeous, tranquil body of water in the area, explore it via a boat cruise offered by Les Croisières Mont-Tremblant, where you'll appreciate Tremblant's beauty from the water. Each cruise is 60 minutes so get your cameras ready for some stunning photographs.
A short drive from the village is the relaxing and refreshing Scandinave Spa's 23,000 square feet of complete serenity. No phones are allowed as the power of silence truly is golden here.
Settled in the Laurentian forest and kissing the shores of the Diable River, experience traditional Scandinavian baths in a peaceful and natural environment as you recharge yourself instead of your phone.
Happening from June to October is the enchanting Tonga Lumina, a magical sensory experience taking place in the depths of Mont-Tremblant. The 1.5-km night walk through an illuminated pathway into the heart of nature. After a short ascension, the trail weaves down the hill through the woods, crossing streams and clearings. This sound and light show within the mountain illustrates the origin of this magical world-class region.
Dining options are aplenty and here are three distinct options.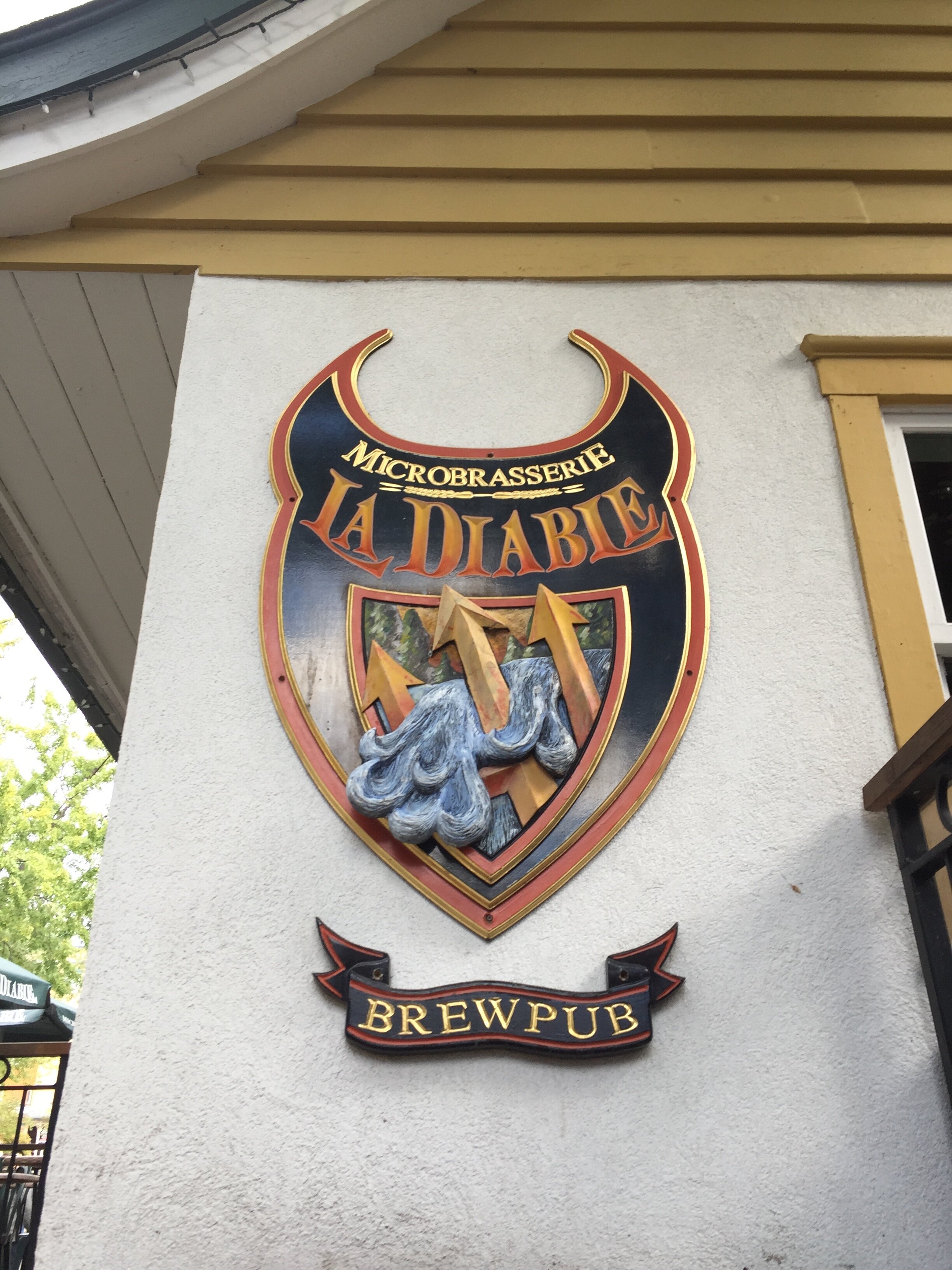 Coco Pazzo serves up delectable and authentic fine Italian fare. With nearly 25 years of service, the menu is as exquisite as their wine selection. From homemade pasta to pesce and chardonnay to champagne, they've got you covered.
La Diable Microbrewery, also in the village, prides itself on their delicious men offerings (with burgers, poutine, ribs and wings to name a few) and generous portions, great prices and most attractively, their 100% natural beer, brewed with the highest-quality ingredients in small batches right on site.
Definitely try a few samples to find the right ones for you…oh, and the wings are so, so good!
Choux Gras, located in the Fairmont, prides themselves on a very high quality menu featuring fresh, local and seasonal products served in a gorgeous dining room. Reservations are encouraged in this casual dress atmosphere.
When you go, stay at the Fairmont because it's bathed in approachable elegance, stellar service, central to everything and the rooms are splendid.
To plan your adventure: quebecoriginal.com